Golden Star Resources Ltd. (TSE:GSC) – Equities research analysts at National Bank Financial dropped their FY2017 earnings per share estimates for Golden Star Resources in a research note issued on Wednesday. National Bank Financial analyst R. Ray now forecasts that the firm will post earnings of $0.29 per share for the year, down from their prior forecast of $0.38.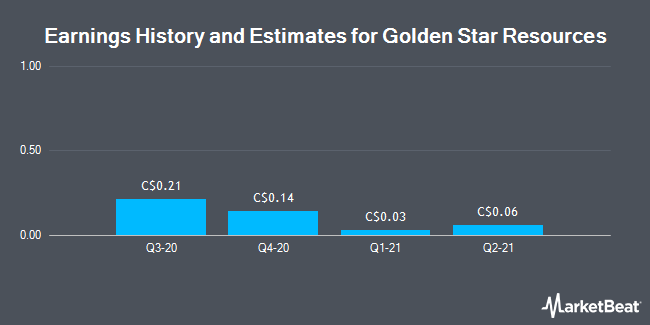 Shares of Golden Star Resources (TSE:GSC) traded down 1.94% during midday trading on Friday, reaching $1.01. 45,150 shares of the company's stock were exchanged. The company's 50-day moving average is $1.00 and its 200-day moving average is $0.90. Golden Star Resources has a one year low of $0.20 and a one year high of $1.46. The stock's market cap is $285.55 million.
About Golden Star Resources
Golden Star Resources Ltd. is a gold mining and exploration company. The Company's segments include Wassa, Bogoso/Prestea and Other. The Company holds interest in the Wassa and Bogoso/Prestea gold mines in Ghana. The Company is pursuing brownfield development projects at its Wassa and Prestea mines. The Company holds interests in gold exploration projects in Ghana and other parts of West Africa.
Receive News & Ratings for Golden Star Resources Ltd. Daily - Enter your email address below to receive a concise daily summary of the latest news and analysts' ratings for Golden Star Resources Ltd. and related companies with MarketBeat.com's FREE daily email newsletter.