Quantitative Systematic Strategies LLC bought a new position in Lion Biotechnologies Inc. (NASDAQ:LBIO) during the second quarter, according to its most recent disclosure with the Securities and Exchange Commission. The firm bought 22,452 shares of the biotechnology company's stock, valued at approximately $178,000.
Separately, Bank of Montreal Can purchased a new position in shares of Lion Biotechnologies during the second quarter worth $151,000. Institutional investors own 75.45% of the company's stock.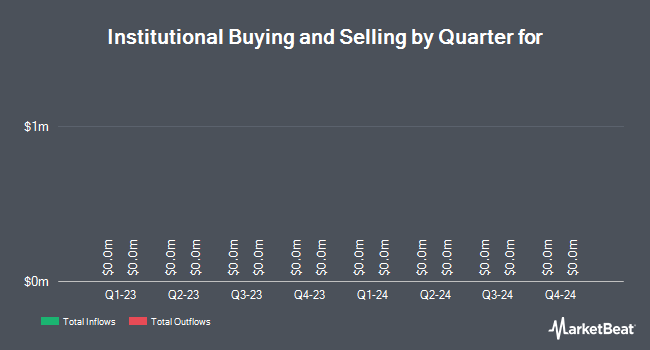 Shares of Lion Biotechnologies Inc. (NASDAQ:LBIO) remained flat at $6.40 during midday trading on Tuesday. 130,485 shares of the company's stock traded hands. The firm's market cap is $373.99 million. The firm's 50 day moving average price is $7.81 and its 200-day moving average price is $7.37. Lion Biotechnologies Inc. has a 12-month low of $4.24 and a 12-month high of $9.58.
Lion Biotechnologies (NASDAQ:LBIO) last posted its earnings results on Monday, August 8th. The biotechnology company reported ($0.23) earnings per share (EPS) for the quarter, missing the Thomson Reuters' consensus estimate of ($0.19) by $0.04. Equities research analysts anticipate that Lion Biotechnologies Inc. will post ($0.88) EPS for the current fiscal year.
A number of brokerages have recently weighed in on LBIO. Roth Capital reaffirmed a "buy" rating and set a $15.00 target price on shares of Lion Biotechnologies in a research report on Saturday, July 9th. Chardan Capital set a $20.00 price target on Lion Biotechnologies and gave the company a "buy" rating in a research report on Sunday, August 21st. Finally, Zacks Investment Research lowered Lion Biotechnologies from a "buy" rating to a "hold" rating in a research report on Tuesday, August 9th. One investment analyst has rated the stock with a sell rating, one has issued a hold rating and five have assigned a buy rating to the stock. The company presently has a consensus rating of "Buy" and a consensus target price of $19.17.
In related news, Director Sanford Hillsberg sold 54,000 shares of Lion Biotechnologies stock in a transaction that occurred on Monday, August 22nd. The stock was sold at an average price of $9.11, for a total transaction of $491,940.00. The transaction was disclosed in a document filed with the SEC, which can be accessed through this link. Insiders own 11.80% of the company's stock.
About Lion Biotechnologies
Lion Biotechnologies, Inc is a clinical-stage biotechnology company. The Company is focused on developing and commercializing cancer immunotherapy products designed to harness the power of a patient's own immune system to eradicate cancer cells. The Company's lead pipeline candidate, LN-144, is an adoptive cell therapy using tumor-infiltrating lymphocytes (TIL) to treat patients with refractory metastatic melanoma.
Want to see what other hedge funds are holding LBIO? Visit HoldingsChannel.com to get the latest 13F filings and insider trades for Lion Biotechnologies Inc. (NASDAQ:LBIO).
Receive News & Ratings for Lion Biotechnologies Inc. Daily - Enter your email address below to receive a concise daily summary of the latest news and analysts' ratings for Lion Biotechnologies Inc. and related companies with MarketBeat.com's FREE daily email newsletter.